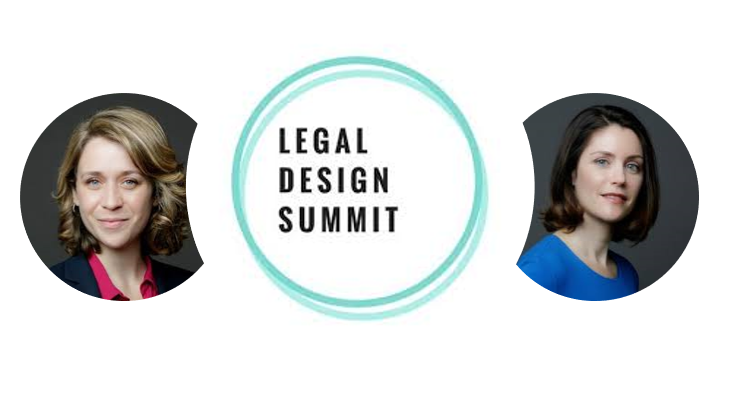 It has been a few weeks since we returned from LEGAL DESIGN SUMMIT 2019, enthusiastic and confident.
This event brought together more than 600 people from more than 30 countries. It was an opportunity to share our experiences with high quality professionals.
On the plane home, we decided to tell our story. The one that led us to integrate LEGAL DESIGN into our daily practice, to make it a company project and even more!
Before explaining what LEGAL DESIGN is and how we developed it within the firm, we will start, as Simon Sinek advises, by asking ourselves why.
WHY LEGAL DESIGN ?
Our mission as lawyers is to advise, represent and sometimes even train our clients.
To this end, we have always asked ourselves the question of knowing what the needs of end-users are, i.e. our clients (legal managers, company directors, elected officials or agents, etc.) and the judiciary.
And like all of us, the needs of our clients and judges have changed in recent years!
The multitude of information, the acceleration of exchanges, the lack of time have led us to ask ourselves what we could improve in the way we deliver legal information and argue. This had to be done even more clearly and effectively.
LEGAL DESIGN: WHAT IS IT?
It is the process that makes it possible to create:
1/ Clear, effective and efficient legal documents ;
Clear : because LEGAL DESIGN uses the technique of clear legal language (plain language);
Effective : because the user understands even complex information or legal advice,
Efficient : because the reader quickly understands legal information using several techniques, including the visualization of legal information (diagrams, tables, etc.).
The LEGAL DESIGN is not a relooking of documents! It is not enough to use pictograms, colours and diagrams!
LEGAL DESIGN is a multi-step process with an approach focused on the needs of the user…… the REAL needs of the user.
2/ And this creative approach also makes it possible to create innovative legal services.
OUR BEGINNINGS
We began by visualizing legal information, by inserting tables and diagrams into our writings as soon as possible. Of course, we have never sacrificed the rigour and thorough analysis of legal issues.
Our clients were immediatly unanimous.
It was by seeking to improve this practice that we then discovered the LEGAL DESIGN, a concept little known in France in 2015.
Without knowing it, we had started to implement some LEGAL DESIGN techniques.
Our meeting with Fabrice Mauléon (1) allowed us to deepen it, thanks to the DESIGN THINKING.
We do not hide from you that the world of DESIGN has been a real culture shock for us…. As Michael Doherty (2) explained  to LEGAL DESIGN SUMMIT, empathy and experimentation are far removed from our academic background as lawyers.
But we quickly developed a taste for it!
The result: we have completely reformatted our "software". We have left our former structure and created LAPISARDI AVOCATS, to practice LEGAL DESIGN on a daily basis and make it a company project.
To be continued in a next article….
Sophie LAPISARDI & Agnès BOUDIN
(1) Fabrice Mauléon is senior innovation consultant and expert in Design Thinking https://fabrice-mauleon.com/
(2) Michael Doherty is principal law Lecturer at University of Central Lancashire – UK
https://lapisardi-avocats.fr/wp-content/uploads/2019/10/Article-LDS.png
395
732
Sophie Lapisardi
https://lapisardi-avocats.fr/wp-content/uploads/2019/10/lapisardi-avocats-logo.png
Sophie Lapisardi
2019-10-11 10:23:50
2019-10-11 10:23:50
Back from Helsinki (Legal Design Summit 2019) ! (part 1)